After a busy week, I'll try to get you up to speed in less than two minutes on the latest whisky news, rumours and interesting blog posts from the past week.
News
Douglas Laing's Consortium of Cards #2 Ben Nevis 1997
The chaps at Douglas Laing presented the second instalment in their Consortium of Cards series. After a rather stellar 'Queen of the Hebrides' Laphroaig 1998, they bottled a Ben Nevis from 1997 and baptised it fittingly the 'King of the Hill'.
The Balvenie Peated Triple Cask Peated 14
William Grant & Sons presented a new Balvenie Triple Cask - a series of whiskies exclusively for Travel Retail - earlier this week. The new 14-year-old single malt is a rare peated expression from The Balvenie. The price should be around £65.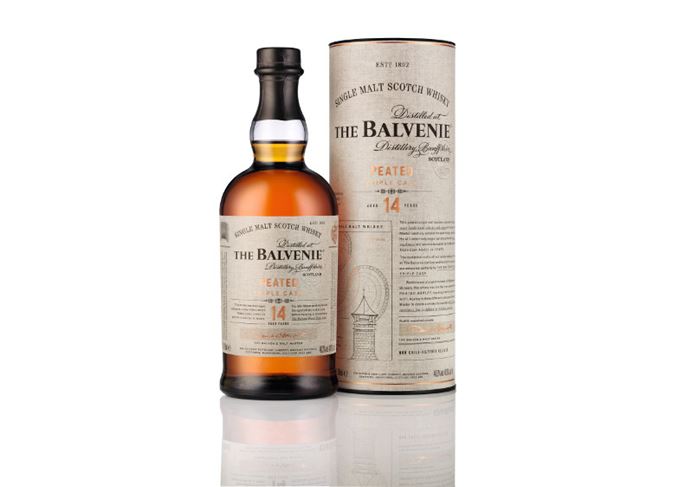 Rumours
Glenmorangie Private Edition n° 9 Spios
Glenmorangie's next Private Edition whisky appeared on the Public Colas registry this week. Glenmorangie's funky cask series doesn't come with an age statement. Edition number 9 matured fully in American ex-rye casks. Google isn't very helpful to explain the name at the moment… But Bill Lumsden will elaborate on it very soon.
SMWS Blended Malt batch 01 'Exotic Cargo'
The Scotch Malt Whisky Society sets sail to a new land. The independent bottler will present a 10yo blended malt later this year. The label remains true to the SMWS spirit with tasting notes of an almost poetic quality. One to watch out for sure.
Old Pulteney 17 and 21 year old discontinued
Wick's based Highlands distillery Old Pulteney confirmed they will be discontinuing the 17 and 21-year-old single malts due to dwindling stocks (hands up if you have a déjà vu feeling…). However Old Pulteney representatives already confirmed they will be replaced by aged versions. Some rumours even speak of an 18 and 25-year-old expression.
Stocks of Old Pulteney's award-winning 21 Years Old (World's Best Whisky 2012) and 17-Year-Old are coming to an end. (1/3).

pic.twitter.com/YTcKXNKhEf

— Old Pulteney Whisky (@OldPulteneyMalt) June 16, 2017
Some more interesting reads